Welcome to the Rathdowne Cellars Online Store.

Fill in some details below to search our extensive range. Please note that not all our products are available online (we're working on it though) so please contact us if we don't have what you're after.
We suggest using only one or two search options to begin with to maximise your search results.

View all Specials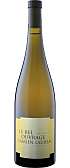 Damien Laureau Savennieres Roche Aux Moines 2014
Made from a small .25 ha parcel rented from the Baron Brincard holdings in this famous vineyard which lies beside Coulee de Serrant. Damiens holding faces south-east sharing similar ryolite base to its soils to Coulee de Serrant with an overlay of schist and sand. The vines were planted in the 1970's and its small yield is aged in 400 litre demi-muids. Fine deep aromas of pear and plum with hints of mineral on this finely structured and very deep wine. Will age superbly.
Country: France
Region: Loire Valley
Sub Region: Savennieres

$145.00
each
$130.00
in a mixed case (6 per case)