Welcome to the Rathdowne Cellars Online Store.

Fill in some details below to search our extensive range. Please note that not all our products are available online (we're working on it though) so please contact us if we don't have what you're after.
We suggest using only one or two search options to begin with to maximise your search results.

View all Specials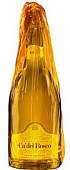 Ca' del Bosco Franciacorta Cuvée Prestige NV
Chardonnay 75%, Pinot Bianco 10%, Pinot Noir 15%.
Winery Notes - A virtue found in the etymology of an ancient word: idem, or being the same. Cuvée Prestige, the essence of Franciacorta, Ca' del Bosco style. A jewel created in 2007 from thirty year's experience. Only the finest Chardonnay (75%), Pinot Nero (15%) and Pinot Bianco (10%) grapes from 134 vineyards, vinified separately and skillfully blended with reserves of the finest vintages (at least 20%) go into the magical rite of Cuvée creation. It will take 28 months of refinement on yeasts before this wine is ready to express all its richness and identity. A classic, well-balanced Franciacorta, pleasantly fresh and crisp. Perfect for any occasion.
Country: Italy
Region: Franciacorta