Welcome to the Rathdowne Cellars Online Store.

Fill in some details below to search our extensive range. Please note that not all our products are available online (we're working on it though) so please contact us if we don't have what you're after.
We suggest using only one or two search options to begin with to maximise your search results.

View all Specials

Vollereaux Cuvee Marguerite Brut 2008
The tumultuous effervescence maintains an attractive string of bubbles. The robe is light yellow with golden reflections. The nose is of great finesse. It reveals aromas of peach syrup, and very delicious aromas (salted butter caramels), to finally flourish towards floral (orange blossom) and bergamot. The mouth is rich and full. After a round and generous introduction, this vintage wine 2008 keeps an incredible freshness. The balance of the flavors and the elegance of the aromas confer to this vintage … more
$99.00
each
WAS $125.00
$90.00
ea per case


Vollereaux Champagne Brut Reserve NV
The Vollereaux family have been growing wine in the Champagne region for over two hundred years, and started labeling their own wines under the name Champagne Vollereaux in 1923. In addition to representing astonishing value in Champagne, the wines are all delicious - characterized by understated elegance and balance.
1/3 each Chardonnay, Piniot Noir & Pinot Meunier. This is a creamy, soft, very well rounded Champagne, with delicate fruit and softer toasty notes.
$64.00
each
WAS $79.00
$59.00
ea per case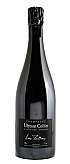 Ulysse Collin Les Perrieres Blanc de Balncs Extra Brut 2014 Base (Disgorged March 2018)
Amongst Collin's key parcels is that of Les Pierrières, located in Vert la Gravelle, close to the cellars in Congy. It's a 1.2-hectare, chalky site with a soil type that is very rare in Champagne, containing large chunks of black silex or onyx. There is only 30cm of topsoil before the vines hit the soft chalk (and silex) of the bedrock. The vines are now 35 years old and enjoy a southeast aspect with a negligible 10% slope.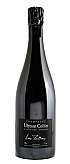 Ulysse Collin Les Maillons Blanc de Noirs Extra Brut 2014 Base (Disgorged March 2018)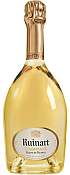 Ruinart Blanc de Blancs NV
Established in 1729, Ruinart has the distinction of being the oldest Champagne house.
The Wine Advocate's Antonio Galloni defines the House style as "one of elegance and restraint," remarking that "even in the finest vintages Dom Ruinart is always one of the more subdued and understated Champagnes on the market."
$130.00
each
$117.00
ea per case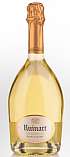 Ruinart Blanc de Blancs 375ml
The nose is powerfully reminiscent of fresh fruits with dominant notes of citrus and exotic fruits, followed by a touch of jasmine, white peaches and pink peppercorns.
$75.00
each
$67.00
ea per case


Roederer Brut Premier NV
For best price on 6-pack or dozens, see here.
56% Pinot Noir, 34% Chardonnay and 10% Pinot Meunier, including 10% of reserve wines from three former harvests, aged in oak casks for 2-6 years. An average of three years ageing on lees, plus another six months after disgorging. Pale golden colour. Delicate, persistent beading. Rich yet subtle bouquet with hints of hawthorn, almonds and toast. Clean attack, creamy structure. The inclusion of reserve wines gives the complexity and roundness … more
$79.00
each
WAS $90.00
$72.00
ea per case


Pol Roger Cuvee Sir Winston Churchill 2004
Champagne Pol Roger created their Prestige Cuvée in homage to Sir Winston Churchill mindful of the qualities that he sought in his champagne : robustness, a full-bodied character and relative maturity. The exact blend is a closely guarded family secret but it is undeniable that the composition would meet with the approval of the man to whom it is dedicated : "My tastes are simple, I am easily satisfied with the best". Pinot Noir predominates, providing structure, breadth and robustness … more
$340.00
each
$300.00
ea per case


Pol Roger Cuvee Reserve Brut NV Magnum
The blend is a mixture of one-third of each of the varieties, Chardonnay, Pinot Noir and Pinot Meunier, with the addition of 15-20% reserve wines. Pale, white gold colour, a very lively style, with fresh citrus, tropical fruits of grapefruit and pineapple. Fresh and vivacious with more depth than most aperitif styles. This is far above most commercial non-vintage blends and has the ability to improve and develop in the cellar.
$220.00
each
$199.00
ea per case


Pol Roger Cuvee Reserve Brut NV 375ml
A blend of three champagne varieties in roughly equal proportions; 20% reserve wines; 150 parcels from 30 crus; 36-48 months on lees in bottle; 9-10 g/L dosage. Full-flavored yet crisp and delicate. Nicely doughy on the nose with distinctive mature toasty and nutty flavors. Harmonious brut with lovely balance and a great lingering finish.
$53.00
each
$48.00
ea per case