Welcome to the Rathdowne Cellars Online Store.

Fill in some details below to search our extensive range. Please note that not all our products are available online (we're working on it though) so please contact us if we don't have what you're after.
We suggest using only one or two search options to begin with to maximise your search results.

View all Specials


Te Mata Estate Coleraine Cabernet Merlot 2016
Comes packaged in a wooden 6-pack.
Country: New Zealand
Region: Hawkes Bay

$105.00
each
$95.00
in a mixed case (6 per case)


$45.00
each
$40.50
in a mixed case (6 per case)


Scout Marlborough Pinot Gris 2019
Organically grown on free draining, alluvial soils. This Nelson Pinot Gris was handpicked early and fermented in stainless steel and oak. The wine also had a small amount of skin fermentation to build beautiful texture and drive. The palate is dry, zesty, good minerality, mid bodied, lime splice, orange, lemon, long body length, perfect acid load. Highly recommended.
Country: New Zealand
Region: Marlborough

$30.00
each
$27.00
in a mixed case (6 per case)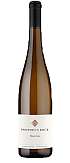 Prophets Rock Pinot Gris 2017
Producer Notes "The Pinot Gris comes from both our Bendigo and Rocky Point vineyards. Planting in these warmer areas of Central Otago and practising careful viticulture allow us to produce a very aromatic style of Pinot Gris, while retaining the trademark freshness of the region."
The vinification is heavily influenced by Paul's time in Alsace where use of wild yeast, multiple small vessels and long ageing are the norm. After long slow ferments the various components are aged on their … more
Country: New Zealand
Region: Central Otago

$46.00
each
$41.50
in a mixed case (6 per case)


Palliser Pencarrow Pinot Noir 2017
Medium-bodied, the palate is brisk and racy with lively fruit flavours of savoury red berry fruits melded with fresh, dark herbs with some red floral detail. The fruit forms a moderately deep and dense core, with supple tannins in support. The wine flows with good energy to a lingering, savoury red-fruited finish with herbal nuances. This is a brisk and racy Pinot Noir with moderately concentrated savoury red berry fruit, herband earthy detail with supple textures.
Country: New Zealand
Producer: Palliser Estate
Region: Martinborough

$24.00
each
$22.50
in a mixed case (6 per case)

$35.00
each
$31.50
in a mixed case (6 per case)


Man O' War Valhalla Chard 2017
Valhalla is the shining golden hall in Norse Mythology where the souls of fallen Viking warriors feasted with the gods, so it's a fitting name for the finest barrels of Chardonnay from Waiheke Island's Man O'War vineyards. It's rich and creamy, with masses of mineral, citrus, toasted nut, biscuit and spicy oak.
Country: New Zealand
Region: Waiheke Island

$49.00
each
$44.00
in a mixed case (6 per case)


Mahi Sauvignon Blanc 2018
This wine shows an array of fruit characters, ranging from citrus through to tropical notes.This is complemented by some secondary characters from the natural yeast ferments and also some barrel aging. The palate has an elegant structure with a creamy, textural mid-palate and a long finish.
Country: New Zealand
Region: Marlborough

$23.00
each
$21.00
in a mixed case (6 per case)

$150.00
each
$135.00
in a mixed case (6 per case)


Kumeu River Village Chardonnay 2018
A large proportion of this Village wine is usually fermented in stainless steel tanks.
It has elegant citrus and peach fruit aromas, along with the touch of hazelnut that is typical of quality Chardonnay. The palate also shows nice ripe peach flavours with fine, flinty acidity that gives the wine a refreshing long finish. This wine is perfect to drink with fish and shellfish.
Country: New Zealand
Region: Kumeu

$22.00
each
$20.00
in a mixed case (6 per case)