Welcome to the Rathdowne Cellars Online Store.

Fill in some details below to search our extensive range. Please note that not all our products are available online (we're working on it though) so please contact us if we don't have what you're after.
We suggest using only one or two search options to begin with to maximise your search results.

View all Specials


William Fevre Petit Chablis 2017
One of the greatest domaines in Chablis founded by William Fevre in 1957 and its vineyard holdings include 12 hectares of premier cru and 16 hectares of grand Cru vines. The domaines fruit is harvested by hand, a rarity in Chablis, and rigorously sorted at the winery to ensure the highest quality. In recent times the amount of new oak used has been cut back and today the average age of the barrels in the cellar is five years.
The … more
Country: France
Producer: William Fevre
Region: Chablis

$29.00
each
WAS $32.00
$26.00
ea per case


William Fevre Chablis Grand Cru Bougros Cote de Bouguerots 2015
'A reserved but ripe nose features white fruit and floral notes that are set off by deft touches of classic Chablis character and wood. There is both good richness and power to the concentrated, vibrant and mineral-driven medium plus weight flavors that also possess ample amounts of dry extract that confer a textured feel to the impressively intense and mouth coating finish. This too is really quite good.' 93 Points - Alan Meadows, Burghound
Country: France
Producer: William Fevre
Region: Chablis

$180.00
each
$162.00
ea per case


William Fevre Chablis Grand Cru Bougros 'Cote Bouguerots' 2002
'The subtle hint of wood spice this displayed in its youth has now been completely absorbed which gives full rein to the wonderfully complex nose of minerals, white flowers and a hint of crushed oyster shells that introduces muscular, powerful, deep and broad flavors that are blessed with superb length and terrific vibrancy. Those that may doubt that Bougros merits its grand cru status need only experience this wine to be persuaded. A great effort that is drinking perfectly now. … more
Country: France
Producer: William Fevre
Region: Chablis

$140.00
each
$135.00
ea per case


$49.00
each
$45.00
ea per case


William Fevre Chablis 1er Cru Vaulorent 2012
There is a discreet touch of wood that sets off similar aromas to those of the Montée de Tonnerre. The lemony and patently concentrated flavors exude both a fine minerality and plenty of palate coating dry extract before culminating in a bone dry and hugely persistent finish. This is a distinctly saline wine that, along with the Preuses and Côte Bouguerots, I buy almost every year and thus know extremely well. One of the things that struck me about the … more
Country: France
Producer: William Fevre
Region: Chablis

$125.00
each
$113.00
ea per case

Vollereaux Cuvee Marguerite Brut 2008
The tumultuous effervescence maintains an attractive string of bubbles. The robe is light yellow with golden reflections. The nose is of great finesse. It reveals aromas of peach syrup, and very delicious aromas (salted butter caramels), to finally flourish towards floral (orange blossom) and bergamot. The mouth is rich and full. After a round and generous introduction, this vintage wine 2008 keeps an incredible freshness. The balance of the flavors and the elegance of the aromas confer to this vintage … more
$99.00
each
WAS $125.00
$90.00
ea per case


Vollereaux Champagne Brut Reserve NV
The Vollereaux family have been growing wine in the Champagne region for over two hundred years, and started labeling their own wines under the name Champagne Vollereaux in 1923. In addition to representing astonishing value in Champagne, the wines are all delicious - characterized by understated elegance and balance.
1/3 each Chardonnay, Piniot Noir & Pinot Meunier. This is a creamy, soft, very well rounded Champagne, with delicate fruit and softer toasty notes.
$64.00
each
WAS $79.00
$59.00
ea per case


Vincent Pinard Flores Sancerre 2016
Vincent Pinard's top vineyards are in the Clos du Chene Marchand lieu-dit from which come the three special cuvees. He was one of the first Sancerre winemakers to vinify in barrel and remains one of the few to have achieved the correct oak balance. Cuvee Flores (made without oak) is concentrated , flowery and old viney; Nuance is a mixture of one-third barrel and two-thirds tank fermented wine and is subtle and persistent. Harmonie is entirely vinified in wood and … more
Country: France
Region: Loire Valley
Sub Region: Sancerre

$60.00
each
$54.00
ea per case


Victor Gontier Calvados Domfrontais 2008 42% 500ml
This 2008 vintage Calvados from renowned producer Victor Gontier represents excellent value for money. The nose is full of stewed pear with little or no oak influence. The palate has excellent intensity with toffee apple and galangal on the finish.
Country: France
Region: Normandy
Sub Region: Domfrontais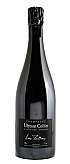 Ulysse Collin Les Perrieres Blanc de Balncs Extra Brut 2014 Base (Disgorged March 2018)
Amongst Collin's key parcels is that of Les Pierrières, located in Vert la Gravelle, close to the cellars in Congy. It's a 1.2-hectare, chalky site with a soil type that is very rare in Champagne, containing large chunks of black silex or onyx. There is only 30cm of topsoil before the vines hit the soft chalk (and silex) of the bedrock. The vines are now 35 years old and enjoy a southeast aspect with a negligible 10% slope.