Welcome to the Rathdowne Cellars Online Store.

Fill in some details below to search our extensive range. Please note that not all our products are available online (we're working on it though) so please contact us if we don't have what you're after.
We suggest using only one or two search options to begin with to maximise your search results.

View all Specials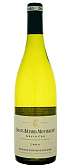 Domaine Fontaine-Gagnard Criots-Batard-Montrachet Grand Cru 2006
BURGHOUND: A layered nose of pain grillé serves as a background for the exotic nose of peach, pear, pineapple, mango and hints of spice that introduce brooding and powerful flavors supported by thick and concentrated dry extract that stains the palate on the finish that seems to go on and on without end. While this is a wonderfully intense and dramatic wine, it's simply too exotic for me to warm up to though the concentration and depth are commendable. Tasted: … more
Country: France
Region: Burgundy
Sub Region: Chassagne-Montrachet

$350.00
each
$330.00
in a mixed case (6 per case)

$240.00
each
$220.00
in a mixed case (6 per case)


Domaine Caroline Morey Chassagne-Montrachet 1er Cru Les Chaumees 2015
From 40+ year old
vines.
Caroline Morey, who is the wife and winemaking partner of Pierre-Yves Colin-Morey (director of Domaine Pierre-Yves Colin-Morey) and the daughter of Jean-Marc Morey, has founded her own domaine. Jean-Marc Morey, in the fashion of many older vignerons in Burgundy, has decided to partially retire and in doing so has divided his domaine into three parts. Essentially the elder Morey will keep a small portion of his vineyards, most notably the Bâtard-Montrachet, and has apportioned the … more
Country: France
Region: Burgundy
Sub Region: Chassagne-Montrachet

$200.00
each
$180.00
in a mixed case (6 per case)

$150.00
each
$135.00
in a mixed case (6 per case)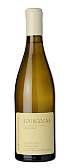 $78.00
each
$70.50
in a mixed case (6 per case)


$58.00
each
$53.00
in a mixed case (6 per case)