Welcome to the Rathdowne Cellars Online Store.

Fill in some details below to search our extensive range. Please note that not all our products are available online (we're working on it though) so please contact us if we don't have what you're after.
We suggest using only one or two search options to begin with to maximise your search results.

View all Specials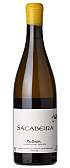 Sacabeira Albarino 2016
The fruit of Sacabeira is sourced from three vineyards in the Val do Salnés region of Rías Baixas. The Souto vineyard was planted in shallow soils of decomposed granite in 1983. The vineyard sits at 55 meters above sea level in Barrantes, surrounded by a forest of Eucalyptus trees with rows sloping northwest towards the river. A Igrexa is the younger vineyard of the three and is situated in Tremoedo. A Igrexa is the farthest away from the river and … more
Country: Spain
Region: Rias Baixas

$40.00
each
$36.00
in a mixed case (6 per case)


Castro Martin Albarino 'Sobre Lias' 2017
The delightful Angela Martin and her husband, Andrew McCarthy, run the Castro Martin estate in Rias Baixas, on Spain's Galician coast, where production of Albarino at their bodega can be traced back to as far as 1887.
A fine sandy colour with a touch of green, this is a young varietal Albariño with a significant future. A golden fruit nose carries granitic sand's talcy-minerality. The fruit is sliced apple and nashi flesh with a hint of spicy breakfast radish and … more
Country: Spain
Region: Rias Baixas

$38.00
each
$34.00
in a mixed case (6 per case)