Welcome to the Rathdowne Cellars Online Store.

Fill in some details below to search our extensive range. Please note that not all our products are available online (we're working on it though) so please contact us if we don't have what you're after.
We suggest using only one or two search options to begin with to maximise your search results.

View all Specials


Roederer Brut Premier NV - 6 pack
This item is a 6-pack (6 bottles). Get single bottles here.
56% Pinot Noir, 34% Chardonnay and 10% Pinot Meunier, including 10% of reserve wines from three former harvests, aged in oak casks for 2-6 years. An average of three years ageing on lees, plus another six months after disgorging. Pale golden colour. Delicate, persistent beading. Rich yet subtle bouquet with hints of hawthorn, almonds and toast. Clean attack, creamy structure. The inclusion of reserve wines gives the complexity … more


Philipponnat Clos des Goisses Extra Brut 2008
Disgorged September 2017.
45% Pinot Noir, 55% Chardonnay. Dosage: 4.5g/l
"One of the highlights of this important Champagne vintage, Philipponnat's 2008 Extra Brut Clos des Goisses is fabulous. Rich, ample and yet also full of the tension that makes the Champagnes of this year so appealing, the 2008 Goisses is crystalline and incredibly pure. Clos des Goisses has a track record of aging brilliantly for decades. Even knowing that, I am surprised by how harmonious the 2008 is at this … more
$450.00
each
$410.00
ea per case


Egly-Ouriet Grand Cru Blanc De Noir Vieille Vignes NV Base 2011 Disgorged July 2018
$425.00
each
$380.00
ea per case


Egly-Ouriet Grand Cru Blanc De Noir Vieille Vignes NV Disgorged Dec 2017
Vintages: 2010 (50%) & 2009 (50%). Disgorged: Dec 2017
Time on lees: 70 months
The emblematic wine from Francis Egly and the one that first brought him international acclaim. It was Michel Bettane, the influential French critic, who encouraged Egly to bottle this single vineyard wine separately and the first vintage was in 1989. As you may be aware, this wine was once the product of a single vintage, but this is no longer the case. Egly has learnt through … more
$360.00
each
$330.00
ea per case


Pol Roger Cuvee Sir Winston Churchill 2004
Champagne Pol Roger created their Prestige Cuvée in homage to Sir Winston Churchill mindful of the qualities that he sought in his champagne : robustness, a full-bodied character and relative maturity. The exact blend is a closely guarded family secret but it is undeniable that the composition would meet with the approval of the man to whom it is dedicated : "My tastes are simple, I am easily satisfied with the best". Pinot Noir predominates, providing structure, breadth and robustness … more
$340.00
each
$300.00
ea per case


Dom Perignon 2009
This is a DP that shows the ripeness of the 2009 vintage yet remains full of energy. Gorgeous aromas of cream, apple, mango, honeysuckle, and chalk follow through to a full body and super fine, tight texture. Dense and agile. Vinous. It's like a top grand cru white Burgundy. Think Batard-Montrachet. More depth than the 2006. Drink now.
97 points
Jamessuckling.com
$275.00
each
$230.00
ea per case


Gosset Celebris Extra Brut 2007
This new 2007 vintage, with its incredible balance and complexity, fits naturally into the prestigious CELEBRIS legacy. This cuvée, which is emblematic of the House, was created in honour of Albert Gosset and is presented alongside its other exceptional vintages (1998, 1990, 1995, 1998, 2002 and 2004).
Made from 57% Chardonnay (Vertus, Avize, Le Mesnil sur Oger, Verzy...) and 43% Pinot Noir (Cumières, Avenay, Aÿ, Bouzy, Ambonnay...) it reflects a sumptuous pale yellow robe with flecks of emerald, and a … more
$270.00
each
$230.00
ea per case


Egly-Ouriet Brut Rose Grand Cru NV Disgorged July 2017
Vintages: 2011 (60%), 2010 (20%) & 2009 (20%). Disgorged: May 2017
Time on lees: 58 months
One of the greatest rose wines of Champagne and a wine of haunting finesse. The blend, bottled in 2012, is 65% Pinot Noir and 35% Chardonnay with 60% coming from 2011 and 40% vins de reserve (split equally between 2010 and 2009). Then there is the 5% Coteaux Champenois Rouge (arguably the finest red wine of the AOC) from the powerful 2009 harvest that … more
$240.00
each
$220.00
ea per case


Bollinger La Grande Annee 2007
66% Pinot Noir, 34% Chardonnay, 88% from Grand Cru vineyards, and 300 different parcels, all barrel-fermented in used oak. Once bottled it spends eight years on lees under cork prior to disgorgement, its dosage 8g/l.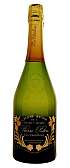 Pierre Peters Cuvee Speciale les Chetillons 2011
"Very few champagnes more eloquently articulate their terroirs than those of Pierre Peters. On my first encounter with the young Rodolphe Peters, three hours of exploring the fruits of three decades left me mesmerised by the remarkable capacity of the chardonnay vine to extract the salty minerality of the Cotes de Blancs' finest grand crus and preserve it in its wines for time eternal. I left with the realisation of another dimension to champagne, one in which minerality assumes a … more
$225.00
each
$200.00
ea per case