Welcome to the Rathdowne Cellars Online Store.

Fill in some details below to search our extensive range. Please note that not all our products are available online (we're working on it though) so please contact us if we don't have what you're after.
We suggest using only one or two search options to begin with to maximise your search results.

View all Specials


Chateau Margaux Margaux 1st Growth 2009
A brilliant offering from the Mentzelopoulos family, once again their gifted manager, Paul Pontallier, has produced an uncommonly concentrated, powerful 2009 Chateau Margaux made from 87% Cabernet Sauvignon and the rest primarily Merlot with small amounts of Cabernet Franc and Petit Verdot. As with most Medocs, the alcohol here is actually lower (a modest 13.3%) than most of its siblings-. Abundant blueberry, cassis and acacia flower as well as hints of charcoal and forest floor aromas that are almost Burgundian … more
$2550.00
each
$2200.00
in a mixed case (6 per case)


Chateau La Mission Haut-Brion Pessac Leognan 2009
A candidate for the wine of the vintage, the 2009 La Mission-Haut-Brion stood out as one of the most exceptional young wines I had ever tasted from barrel, and its greatness has been confirmed in the bottle. A remarkable effort from the Dillon family, this is another large-scaled La Mission that tips the scales at 15% alcohol. A blend of equal parts Cabernet Sauvignon and Merlot (47% of each) and the rest Cabernet Franc, it exhibits an opaque purple color … more
Country: France
Region: Bordeaux
Sub Region: Pessac-Leognan

$1900.00
each
$1800.00
in a mixed case (6 per case)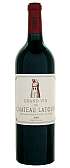 Chateau Latour Pauillac 1st Growth 2005
'A great wine, the summation of a great vintage in Bordeaux. The core of richness, the dense, bone-dry tannins, the black currants, red berries and black plum skins are the elements, but it's the way they have been integrated that makes this such an impressive wine. There is great elegance as well, a fabulous counterpoint to such power. Cellar for at least 15 years, but this will keep forever. *Best of 2008, Cellar Selection* (RV)'
100 Points - Wine Enthusiast
$1900.00
each
$1700.00
in a mixed case (6 per case)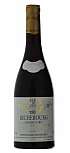 $1500.00
each
$1350.00
in a mixed case (6 per case)


Chateau Mouton Rothschild Pauillac 1st Growth 2006
'A sensational effort, the 2006 Mouton Rothschild exhibits an opaque purple color as well as a classic Mouton perfume of creme de cassis, flowers, blueberries, and only a hint of oak. Dalhuin told me that in whisky barrel-tasting vintages such as 1989 and 1990, Mouton was aged in heavily-toasted barrels, and they have backed off to a much lighter toast for the barrels' interior. I think this has worked fabulously well with the cassis quality fruit they get from their … more




$750.00
each
$675.00
in a mixed case (6 per case)


Comte George de Vogue Bonnes-Mares 2004
"Cool and reserved with restrained aromas of dark berry fruits, particularly blueberry with spice and earth undertones give way to rich, full and sweet flavors that are muscular and taut though there is currently a lovely suppleness to the mid-palate, which causes this to seem unduly forward yet the finish reminds one that we're drinking Bonnes Mares as it simply explodes with huge amounts of dry extract and solid minerality. This seems to positively drench the palate in extract of … more
Country: France
Producer: Comte George de Vogue
Region: Burgundy
Sub Region: Chambolle-Musigny

$670.00
each
$635.00
in a mixed case (6 per case)


Château Léoville Las Cases 2me Cru Classe Saint-Julien 2015
With one of the longest and most pedigreed histories in the Medoc region, Chateau Leoville-Las-Cases has passed through the hands of some of France's most notable and wealthiest noble families, culminating in the Las Cases family - the final royal family to hold title to the Chateau. Up until the French Revolution, after which large portions of it were sold off, it was one of the largest vineyards in Bordeaux.
Today, the estate remains family owned by the Delons, of … more
$660.00
each
$595.00
in a mixed case (6 per case)