Welcome to the Rathdowne Cellars Online Store.

Fill in some details below to search our extensive range. Please note that not all our products are available online (we're working on it though) so please contact us if we don't have what you're after.
We suggest using only one or two search options to begin with to maximise your search results.

View all Specials


$85.00
each
$77.00
in a mixed case (6 per case)


Bass Phillip Gewurztraminer 2013
Very small production: started as a "hobby wine". Strong varietal, floral aromas with freshness & depth. Backbone of natural acidity. Pronounced minerality. Long palate. Tends to "fatten" with chewey texture after four years in bottle.
WINEMAKER'S NOTES: Classic Gewurz aromatics, good acidity, long flavour: textured & well balanced. Back palate lingers with rich Gewurz flavour: this is certainly the best we have made!
Country: Australia
Producer: Bass Phillip
Region: Gippsland

$49.00
each
$45.00
in a mixed case (6 per case)


Bass Phillip Premium Chardonnay 2015
Original 1979 planting: two to three barrels per year. Always intense in citrus fruits and powerful flavour. Pronounced minerality. Long palate and long-keeping. Original Estate vineyard; subtle but powerful wine with 100% new oak.
The 2015 wines are products of very high quality vintage, like most of southern Victoria; particularly Pinot Noir. As is the norm at Bass Phillip we are very selective with the fruit for these wines. The top-level wines, Reserve, Premium, Estate Pinot Noir & Premium Chardonnay … more
$99.00
each
$80.00
in a mixed case (6 per case)


$230.00
each
$205.00
in a mixed case (6 per case)

Cha Gippsland Pinot Noir 2011
We're pretty happy to have found this little gem in the Cha Pinot Noir from Gippsland. It's delightfully complex with fragrant cherries, red currents and spice. Savoury earthy characters and subtle oak, also play their roles, keeping this elegant lighter style Pinot Noir balanced and supple.
$16.00
each
$14.00
in a mixed case (6 per case)


Chestnut Hill Sauvignon Blanc 2013
This is not your average sauvignon blanc - it's made in a Sancerre style, which is much more interesting and complex with a wonderful texture!

$32.00
each
$29.00
in a mixed case (6 per case)


Loch Classic Dry Gin 700ml
41% alc/vol.
This is a grape Based "London Dry Style", distilled with hand-ground traditional London Dry Botanicals. Juniper lead, expressive and fragrant and soft on the finish.
The botanicals are: Angelica, Cardamom, Cassia Bark, Cinnamon, Coriander, Ginger, Juniper, Liquorice Root, Mace, Nutmeg, Orange & Oris Root.
Lovely to mix as a Gin & Tonic or Negroni, also enjoyable neat over ice with Lemon garnish


Lucinda Estate Premium Pinot Noir 2016
Lucinda Estate was established in 2002 by Andrew and Lucinda Gromotka and have since then produced a Premium Pinot.
This beautifully textured wine boasts rich flavours, and is classicly 'Gippsland' with it's richness and depth, and savoury back palate. Excellent value.
$35.00
each
$31.50
in a mixed case (6 per case)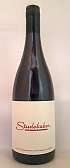 Moondarra Studebaker Pinot Noir 2017
Handpicked fruit is crushed and completely destemmed into 500-litre fermentation bins prior to a brief cold maceration.
Pigeage (foot-plunging) three times a day starts as soon as the must is taken out of the fridge. The wine is not inoculated but allowed to ferment naturally. If excessively volatile characters begin to develop, a small amount of a high glycerol producing yeast is sprinkled on top of the must. Alternatively, a bucket of must from another 'good' ferment is used.
Once … more
$38.00
each
$34.00
in a mixed case (6 per case)