Welcome to the Rathdowne Cellars Online Store.

Fill in some details below to search our extensive range. Please note that not all our products are available online (we're working on it though) so please contact us if we don't have what you're after.
We suggest using only one or two search options to begin with to maximise your search results.

View all Specials


Pierre Gimonnet Cuvée Cuis 1er Cru Brut Blanc de Blancs NV 375ml
Tense, edgy and savoury on release, it's blossomed with a further six months in bottle into a merry celebration of the freshness of Cuis, the quintessential apéritif and one of the most pristine champagnes for its price. Freshness and purity of lemon and crunchy nashi pear are well toned by the texture and complexity of bottle maturity, lending bready, biscuity nuances and drawing out notes of white pepper and anise. The fine salt chalk minerality of the village is energised … more
$45.00
each
$41.00
in a mixed case (6 per case)


Pol Roger Cuvee Reserve Brut NV 375ml
A blend of three champagne varieties in roughly equal proportions; 20% reserve wines; 150 parcels from 30 crus; 36-48 months on lees in bottle; 9-10 g/L dosage. Full-flavored yet crisp and delicate. Nicely doughy on the nose with distinctive mature toasty and nutty flavors. Harmonious brut with lovely balance and a great lingering finish.
$53.00
each
$48.00
in a mixed case (6 per case)


JM Sélèque Solessence NV 375ml
50% Chardonnay, 40% Meunier, 10% Pinot Noir.
Fruit from seven crus on mostly flinty clay on chalky subsoil : Pierry, Moussy, Épernay, Mardeuil, Dizy, Boursault, Vertus. Base vintage 2015, with 50% of the blend from wines in perpetual reserve. 80% stainless steel tank and 20% oak barrels. No fining or filtration.
Disgorged in November 2017. Dosage 3g/L.
$53.00
each
$48.00
in a mixed case (6 per case)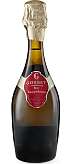 Gosset Grande Reserve Brut NV 375ml
(4 years on lees, with close to 40% reserve wines) … more
$60.00
each
$54.00
in a mixed case (6 per case)


André Clouet Grande Reserve Brut NV
100% Pinot Noir.
I just can't get enough of it - especially at this price. The Andre Clouet grande reserve brut is a delicious wine made from 100 per cent pinot noir with all the richness and definition that variety offers. There's plenty of fine bead, red fruits mingled with citrus, and earthy, warm spice (think star anise and cinnamon), zesty and dry on the finish. It builds on the palate and is quite voluptuous, almost full- bodied for champagne, … more
$70.00
each
$63.00
in a mixed case (6 per case)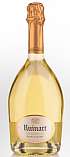 Ruinart Blanc de Blancs 375ml
The nose is powerfully reminiscent of fresh fruits with dominant notes of citrus and exotic fruits, followed by a touch of jasmine, white peaches and pink peppercorns.
$75.00
each
$67.00
in a mixed case (6 per case)


Vollereaux Champagne Brut Reserve NV
The Vollereaux family have been growing wine in the Champagne region for over two hundred years, and started labeling their own wines under the name Champagne Vollereaux in 1923. In addition to representing astonishing value in Champagne, the wines are all delicious - characterized by understated elegance and balance.
1/3 each Chardonnay, Piniot Noir & Pinot Meunier. This is a creamy, soft, very well rounded Champagne, with delicate fruit and softer toasty notes.
$75.00
each
$69.00
in a mixed case (6 per case)


J Lassalle Brut Preference 1er Cru NV
"Only the very greatest wines are able to communicate the subtleties not only of the place that has given them birth, but the very personalities of those who have brought them to life. When I first tasted the enchanting Champagnes of J. Lassalle, I knew nothing of the estate of three generations of women. There is a tender woman's touch here, and my notes flow with superlatives of 'delicate', 'restrained', 'sophisticated' & 'gorgeous'. These are impeccably crafted cuvees of generous … more
$79.00
each
$69.00
in a mixed case (6 per case)


André Clouet Rosé No. 3 Brut NV
'I say 10% of the blend is from my blood!' declares Jean-Francois Clouet, who has changed the style of his family's rose to a fresher and more direct mood, not so soft, aiming for the lively impression of malic acidity, even though it goes through full malolactic fermentation. The result is a rose that epitomises elegance and focus, in the midst of the generous red fruits that characterise Bouzy and Ambonnay. The cuvee encapsulates that wonderful talent of pinot noir … more
$88.00
each
$80.00
in a mixed case (6 per case)


Pierre Peters Cuvee Reserve Blanc de Blancs Champagne NV
Best NV Champagne in Nick Stocks Good Wine Guide 2011
60% current vintage, 40% reserve solera from 18 vintages, grand Cru Cotes de Blancs, 6-7 g/L dosage: DIAM closure.
With all the theatrics of Peter's masterful reserve solera, this is one of the best value aperitifs in all of Champagne. Effortlessly integrated, ravishingly poised and incisively soil-driven. It's a wine of pronounced minerality and seamless fruit purity. The 2009 base dutifully follows the great 2008 with its pristine lemon and … more
$89.00
each
$81.00
in a mixed case (6 per case)