Welcome to the Rathdowne Cellars Online Store.

Fill in some details below to search our extensive range. Please note that not all our products are available online (we're working on it though) so please contact us if we don't have what you're after.
We suggest using only one or two search options to begin with to maximise your search results.

View all Specials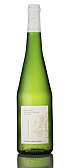 Domaine Pierre Luneau-Papin Pierre de la Grange Muscadet-Sèvre et Maine Sur Lie Vieilles Vignes 2015
Screwcap.
"No Muscadet estate is rendering consistently finer or more intriguing wines than Luneau-Papin,
and given the prices asked there is no excuse for any lover of wine not making their acquaintance.
We should all regard Luneau-Papin as one of the Muscadet region's benchmark domaine's." thewinedoctor.com
Forty five year old south facing vines grown on mica-schist in the village of Le Landreau and aged on lees for 7 months. On the palate the wine is fullish, complex and beautifully focused, … more
Country: France
Region: Loire Valley
Sub Region: Muscadet Sevre et Maine

$25.00
each
$22.50
in a mixed case (6 per case)


Jo Landron Amphibolite Muscadet Sèvre et Maine 2017
This cuvée derives its name from the greenish, metamorphic bedrock (amphibolite) that dominates the soils in which it is grown. "Nature" in the name is used in the sense of "naked". The idea is that you get only the pure, unadulterated expression of the soil. Produced from vines aged 25-40 years old, this unique wine is vinified with only a short period on lees, as Jo Landron wants to retain as much freshness and minerality as possible, and with only … more
Country: France
Region: Loire Valley
Sub Region: Muscadet Sevre et Maine

$45.00
each
$40.00
in a mixed case (6 per case)


Jo Landron Amphibolite Muscadet Sèvre et Maine 2017
This cuvée derives its name from the greenish, metamorphic bedrock (amphibolite) that dominates the soils in which it is grown. "Nature" in the name is used in the sense of "naked". The idea is that you get only the pure, unadulterated expression of the soil. Produced from vines aged 25-40 years old, this unique wine is vinified with only a short period on lees, as Jo Landron wants to retain as much freshness and minerality as possible, and with only … more
Country: France
Region: Loire Valley
Sub Region: Muscadet Sevre et Maine

$45.00
each
$40.00
in a mixed case (6 per case)