Welcome to the Rathdowne Cellars Online Store.

Fill in some details below to search our extensive range. Please note that not all our products are available online (we're working on it though) so please contact us if we don't have what you're after.
We suggest using only one or two search options to begin with to maximise your search results.

View all Specials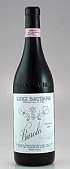 $160.00
each
$144.00
in a mixed case (6 per case)


Giuseppe Mascarello Barolo Monprivato DOCG 2011
One of the most historic and important vineyards in Barolo, Monprivato is solely owned by the Mascarello family. Soils composed of clayey-silty marl, with good structure and active limestone, combined with south-westerly exposure allow this vineyard to produce Barolo with excellent body, bouquet and elegance.
$350.00
each
$325.00
in a mixed case (6 per case)


Ellena Giuseppe Barolo La Morra 2015
Located in La Morra, Piedmont, the 15 hectare farm is comprised of five hectares of vines, the rest being hazelnuts and woodlands. In the family for 50 years there are three generations, Francesco, his son Giuseppe and the grandson Matteo are all involved in the vine growing. All indigenous yeast fermentations with soft vinification for the young wines and long and traditional skin contact for Nebbiolo.
$59.00
each
$53.00
in a mixed case (6 per case)


$190.00
each
$170.00
in a mixed case (6 per case)


Conterno Fantino Barolo Sori Ginestra 2009
… more
$180.00
each
$165.00
in a mixed case (6 per case)


Conterno Fantino Barolo Mosconi 2011
95+ Points - Antonio Galloni Vinous (2010 Vintage):
"The richest and darkest of these wines, the 2010 Barolo Mosconi is laced with dark cherry, plum, chocolate, menthol, savory herb and clove nuances. The Mosconi is a wine of power, breadth and richness, with tremendous resonance and weight, all qualities typical of this south-facing site in Mosconi. Naturally, the 2010 needs time to fully come together, but today it is striking and impeccable in its balance. The rich, explosive finish makes … more
$195.00
each
$160.00
in a mixed case (6 per case)


Chiara Boschis E. Pira Barolo Via Nuova 2015
"Once again, the 2015 Barolo Via Nuova shows why the blending of several sites was the approach favoured by Barolo producers until the 1960s, when the fascination for single-vineyard wines started to take off. Maybe the old-times knew something after all. Silky and fragrant, with exceptional balance, the 2015 is positively striking. Medium in body and layered, the 2015 has a very bright future. What a gorgeous wine it is. The Via Nuova was aged in equal parts cask and … more
$175.00
each
$160.00
in a mixed case (6 per case)


Chiara Boschis E. Pira Barolo Via Nuova 2011
"The 2011 Barolo Via Nuova is once again fabulous. A wine that brings together the very best of the modern and traditional schools, the 2011 is all about balance. Hints of lavender, sage, violets, dark cherries, plums and new leather add nuance in a pure, crystalline Barolo endowed with tons of nuance allied to a vertical sense of structure. The sensual voluptuousness of the vintage softens some of the contours, which only adds to the wine's considerable appeal. Although it … more
$159.00
each
$135.00
in a mixed case (6 per case)


Chiara Boschis E. Pira Barolo Mosconi 2011
Robert Parker's Wine Advocate, June 2015
The 2011 Barolo Mosconi shows thick lines and dark density with well-defined notes of dried cherry, balsam herb, licorice and dark chocolate. Its consistency is plush and soft, although that characteristic tannic backbone does much to keep the wine tightly stitched together. Barolo Mosconi delivers warm vintage traits on the nose and the textural firmness of a cooler year. The results are unique and compelling. This Barolo ages in oak for two years. - … more
$160.00
each
WAS $175.00
$149.00
as part of a mixed case(6)