Welcome to the Rathdowne Cellars Online Store.

Fill in some details below to search our extensive range. Please note that not all our products are available online (we're working on it though) so please contact us if we don't have what you're after.
We suggest using only one or two search options to begin with to maximise your search results.

View all Specials


Conterno Fantino Barolo Mosconi 2011
95+ Points - Antonio Galloni Vinous (2010 Vintage):
"The richest and darkest of these wines, the 2010 Barolo Mosconi is laced with dark cherry, plum, chocolate, menthol, savory herb and clove nuances. The Mosconi is a wine of power, breadth and richness, with tremendous resonance and weight, all qualities typical of this south-facing site in Mosconi. Naturally, the 2010 needs time to fully come together, but today it is striking and impeccable in its balance. The rich, explosive finish makes … more
$195.00
each
$160.00
in a mixed case (6 per case)


Conterno Fantino Barolo Sori Ginestra 2009
… more
$180.00
each
$165.00
in a mixed case (6 per case)


$190.00
each
$170.00
in a mixed case (6 per case)


Giuseppe Mascarello Barolo Monprivato DOCG 2011
One of the most historic and important vineyards in Barolo, Monprivato is solely owned by the Mascarello family. Soils composed of clayey-silty marl, with good structure and active limestone, combined with south-westerly exposure allow this vineyard to produce Barolo with excellent body, bouquet and elegance.
$350.00
each
$325.00
in a mixed case (6 per case)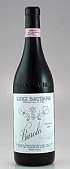 $160.00
each
$144.00
in a mixed case (6 per case)


Marcarini Barolo Chinato 375ml
A splendid, unique digestive and dessert wine, the Barolo Chinato traces its origins to the heart of the Barolo region toward the end of the 1800s. It derives from an ancient recipe which has been carefully preserved by our ancestors: the infusion of China Calissaya bark and several aromatic alpine herbs with aged Barolo wine has long been considered a remedy for several diseases. Aged for a long time in oak barrels, this aromatic wine becomes a low-alcoholic "elixir", amber-colored … more
$53.00
each
$48.00
in a mixed case (6 per case)


Massolino Barolo Margheria 2011
The Margheria vineyard is one of Serralunga's most important and illustrious sites. The Massolino family bought here in the beginning of the 1960s and currently hold 1.5ha. It has chalky soils with a good percentage of sand, which brings elegance and a spicy, mineral complexity to the natural power of Serralunga. This was aged in botti for around 30 months before bottling and then remained in bottle for a further year before release. Nine times out of 10, Margheria is … more
$165.00
each
$145.00
in a mixed case (6 per case)

$390.00
each
$360.00
in a mixed case (6 per case)


Paolo Scavino Barolo 2013 375ml
Producer Notes - "Our Barolo comes from the best plots of seven cru. The diversity of soils, exposure and altitude characterizes each of these small but very important terroir. Unifying these diversities, the Barolo offers harmony and complexity with an overall character of the zone."
"Scavino's 2013 Barolo is a fresh, inviting wine that captures the mid-weight style of the year nicely. Sweet red cherry, anise, mint, blood orange and exotic spice notes are laced into the super-appealing finish. This … more
$55.00
each
$50.00
in a mixed case (6 per case)


Poderi Aldo Conterno Barolo Colonnello 2012
Brooding Nebbiolo fruit rests on a bed of underbrush, smoky minerals, warm cigar wrapper, Christmas cake and herbs in this warm weather 2012 Barolo Colonello. This intense wine oozes across the palate, powered by thrumming acidity and scattering chewy tannins as it builds to a lingering, herbal finish. Made from grapes grown on 40 to 45-year-old vines, the third "cru" from Bussia Soprana, the gracious Colonnello is the deepest in color and consistently the most approachable of Aldo Conterno's single-vineyard … more
$289.00
each
$260.00
in a mixed case (6 per case)