Welcome to the Rathdowne Cellars Online Store.

Fill in some details below to search our extensive range. Please note that not all our products are available online (we're working on it though) so please contact us if we don't have what you're after.
We suggest using only one or two search options to begin with to maximise your search results.

View all Specials


Airlie Bank Gris on Skins 2018
Winery Notes - "Made from a small block of pinot gris next to the dam, we take 50% of the harvest and apply 100% whole bunch fermentation. This is a 12-day process very similar to how we make pinot noir.
The other 50% is a whole berry ferment, which is hand plunged for 3 days.
The two batches are pressed together to old hogsheads, where they remain for 3 months prior to a clean rack. No finings or stabilization. Minimal … more
Country: Australia
Region: Yarra Valley

$22.00
each
$20.00
ea per case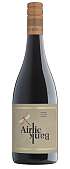 Airlie Bank Yarra Valley Franc 2018
'Blackcurrant, ripe raspberry, ash and lots of spice, sweet capsicum. Light bodied, but good intensity of small berried fruits, sappy green and spicy things are punctuation marks here, rather than text, acidity is fresh and slaty, tannin forms a fine dust, and the finish is cool and fresh. Great thing to drink.'
92 Points, Gary Walsh - The Wine Front
Country: Australia
Region: Yarra Valley

$23.00
each
$21.00
ea per case

Aller Trop Loin Cabernet Franc 2017
Made from a single vineyard in the Yarra Junction sub-region of the Yarra Valley.
Bright and fragrant as Cabernet Franc often is, but with a delicious amount of dense red berry fruit to give plenty of life.
Country: Australia
Producer: Aller Trop Loin
Region: Yarra Valley

$30.00
each
$27.00
ea per case


Arfion Fever Amber Wine 2018
Dave's "Fever" is a blend of 5 varieties from a single vineyard fermented on skins then sent to old oak to mature. Mostly Pinot Gris, with Gewurztraminer, Pinot Noir, Savignin & 1 other mystery grape.
This is a bright and very well made version of 'amber wine'. Think complex Rose meets textural white and super light red. Yeah, that probably confuses the matter, but rest assured the wine is a winner.
Country: Australia
Region: Yarra Valley

$30.00
each
$27.00
ea per case

$38.00
each
$34.00
ea per case


Arfion Spring Pinot Noir 2018
Super delicious youthful styled Pinot. Made fresh, but with Dave's typical super focussed attention to detail. Clean, bright, fragrant berry driven aromas, with just the right balance of subtly savoury tannins to drive to home.
Country: Australia
Region: Yarra Valley

$30.00
each
$27.00
ea per case


Balgownie Sparkling Shiraz 2017
Sweet red and black berry fruit, vanilla oak and a seemingly endless choc berry flow. It's a bolder, riper style of sparkling Shiraz (elegance isn't the game here), but with pure hedonism, depth of flavour and real tannins. It does feel like a red with bubbles than a true sparkling Shiraz, but gee it's delicious. Will likely be even better in a year or two when it settles down further, as it's just a little too overt, too big, too … more
Country: Australia
Region: Yarra Valley

$27.00
each
$24.00
ea per case


Bird on a Wire Chardonnay 2015
The fruit for the Chardonnay is sourced from a vineyard high up in the Yarra Valley. The vines are 36 years old, which aids in the depth and complexity of the wine. The naturally cool nights and sunny days in the Upper Yarra are perfect for Chardonnay as they help maintain natural acidity whilst the flavours develop in the fruit. As a result no acid adjustment is required in the winery and the line and length of acidity in the … more
Country: Australia
Region: Yarra Valley

$44.00
each
$40.00
ea per case


Blackwood Hill 'Barrel' Cabernet Sauvignon Cabernet Franc 15
Aptly named, this wine has been in old oak for two years. With softened tannins, yet retained fruit flavours this wine is for those who love a big red. The last of our barrel-aged table wine before Amphora is released in 2018
Barrel is produced each year with minimal intervention and no filtering, reflecting the seasonal flavours in the grapes. The cool climate of the Yarra Valley and the use of old oak in the winemaking process gives us the … more
Country: Australia
Region: Yarra Valley

$33.00
each
$30.00
ea per case


Bress Silver Chook Chardonnay 2018
Produced from pristine fruit in the picturesque Yarra Valley, this little delight is very much in the French style of Pinot GRIS rather than the Italian style of Pinot Grigio. Rich, with a medley of citrus and stone fruit flavours and sweet spice.
Pinot Gris is the perfect all-rounder, but especially special with richer style seafood such as trout, eel, mussles and scallops. Also a wonderful accompainment to pate and your next antipasto platter.
Country: Australia
Producer: Bress
Region: Yarra Valley

$25.00
each
$22.50
ea per case