Welcome to the Rathdowne Cellars Online Store.

Fill in some details below to search our extensive range. Please note that not all our products are available online (we're working on it though) so please contact us if we don't have what you're after.
We suggest using only one or two search options to begin with to maximise your search results.

View all Specials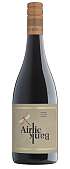 Airlie Bank Yarra Valley Franc 2018
One of my more favourite grapes is Cabernet Franc. This here is 100% whole bunch.
Bramble and spice, dried herb perfume, aniseed and redcurrant. Light to medium bodied, spicy and sappy, nice little drag of grainy tannin, a bit of sour cherry and cranberry acidity, and a pleasingly bitter finish. Refreshingly adult, yet playful. 92 points.
Gary Walsh, The Wine Front December 2017
Country: Australia
Region: Yarra Valley

$23.00
each
$21.00
ea per case

Aller Trop Loin Cabernet Franc 2017
Made from a single vineyard in the Yarra Junction sub-region of the Yarra Valley.
Bright and fragrant as Cabernet Franc often is, but with a delicious amount of dense red berry fruit to give plenty of life.
Country: Australia
Producer: Aller Trop Loin
Region: Yarra Valley

$26.00
each
$24.50
ea per case


Arfion Pinot 2017
'I think it is the best Pinot noir I have made in the Yarra.'
Dave 'Bro' Mackintosh, Winemaker
Country: Australia
Region: Yarra Valley

$38.00
each
$34.50
ea per case


Balgownie Sparkling Shiraz 2017
Sweet red and black berry fruit, vanilla oak and a seemingly endless choc berry flow. It's a bolder, riper style of sparkling Shiraz (elegance isn't the game here), but with pure hedonism, depth of flavour and real tannins. It does feel like a red with bubbles than a true sparkling Shiraz, but gee it's delicious. Will likely be even better in a year or two when it settles down further, as it's just a little too overt, too big, too … more
Country: Australia
Region: Yarra Valley

$27.00
each
$24.00
ea per case


Bird on a Wire Chardonnay 2015
The fruit for the Chardonnay is sourced from a vineyard high up in the Yarra Valley. The vines are 36 years old, which aids in the depth and complexity of the wine. The naturally cool nights and sunny days in the Upper Yarra are perfect for Chardonnay as they help maintain natural acidity whilst the flavours develop in the fruit. As a result no acid adjustment is required in the winery and the line and length of acidity in the … more
Country: Australia
Region: Yarra Valley

$44.00
each
$40.00
ea per case


Blackwood Hill 'Barrel' Cabernet Sauvignon Cabernet Franc 15
Aptly named, this wine has been in old oak for two years. With softened tannins, yet retained fruit flavours this wine is for those who love a big red. The last of our barrel-aged table wine before Amphora is released in 2018
Barrel is produced each year with minimal intervention and no filtering, reflecting the seasonal flavours in the grapes. The cool climate of the Yarra Valley and the use of old oak in the winemaking process gives us the … more
Country: Australia
Region: Yarra Valley

$33.00
each
$30.00
ea per case


Bress Silver Chook Yarra Valley Pinot Gris 2017
Produced from pristine fruit in the picturesque Yarra Valley, this little delight is very much in the French style of Pinot GRIS rather than the Italian style of Pinot Grigio. Rich, with a medley of citrus and stone fruit flavours and sweet spice.
Pinot Gris is the perfect all-rounder, but especially special with richer style seafood such as trout, eel, mussles and scallops. Also a wonderful accompainment to pate and your next antipasto platter.
Country: Australia
Producer: Bress
Region: Yarra Valley

$25.00
each
$22.50
ea per case

Caviste Syrah 2016
"Shiraz was sourced from "Yarraland" Vineyard located in Chirnside Park on the southern boundary of the Yarra Valley. This vineyard manages to produce Shiraz with lovely aromatics and spice. The fruit was received in excellent condition after being handpicked. The low yields pre-empted quality and confirmed the high expectations around the vintage.
Fruit was handpicked & fermented in open fermenters with 10% whole cluster before being pressed into French hogsheads (20% new). The wine spent 8 months on oak with … more
Country: Australia
Region: Yarra Valley

$30.00
each
$27.00
ea per case


Coldstream Hills Sparkling Pinot Noir Chardonnay 2013
Coldstream Hills has been making sparkling wine, albeit in small quantities, since 1995. The first release of the wine was a Blanc de Noir, but in more recent times, it has been a more traditional blend of Pinot Noir and Chardonnay.
The south facing slopes of the Deer Farm Vineyard at Gladysdale provide an ideal source for Pinot Noir and Chardonnay grapes. The fruit was hand picked and gently pressed prior to fermentation. Following secondary fermentation, the wine spent three … more
Country: Australia
Region: Yarra Valley

$37.00
each
$33.00
ea per case


De Bortoli Villages Pinot Noir 2017
De Bortoli is one of Victoria's most recognized Pinot Noir producers with winemaker Steve Webber producing high quality examples. Consistently rated one of Australia's best value Pinots, the 2016 De Bortoli Villages Pinot Noir is another classy example of Yarra Valley Pinot Noir that is sure to attract plenty of attention. Fragrant with plenty of strawberry, cherry and sweet berry flavours, this is an impressively weighted Pinot Noir that offers exceptional value.
Country: Australia
Region: Yarra Valley

$20.00
each
$18.00
ea per case