Welcome to the Rathdowne Cellars Online Store.

Fill in some details below to search our extensive range. Please note that not all our products are available online (we're working on it though) so please contact us if we don't have what you're after.
We suggest using only one or two search options to begin with to maximise your search results.

View all Specials


Hairyarm Sunbury Shiraz 2015
Wild-fermented with 30% whole bunches in small open fermenters, then basket pressed and matured in Remond (Burgundy) oak puncheons.
Unlike past vintages, which were a little paler in colour, this is deep red/blac, and offers wonderful aromas of ripe black fruits, fresh cola and currant with oak and white pepper.
The palate is long and muscular with a rich black fruit core that's both deep and deliciously velvety, with beautiful harmony and dried herb hints.
$29.00
each
$26.00
ea per case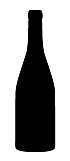 HOUSE Sunbury "Full Palate" Pinot Noir 2017
What a wonderful find this is. A gorgeous, richly flavoured Pinot from a well known Pinot producer in Sunbury. Excess fruit in this vintage led to the producer having just a tad much wine, and as such we're the beneficiary!
Deep, dark cherry/plum, and wispy hints of oak lead the way to a rounder full palate, layered with dark berry, chocolate and spices. This really is terrific drinking now, and over the next 1-2 years too.
$14.00
each
$12.00
ea per case

$34.00
each
$30.00
ea per case

$49.00
each
$44.00
ea per case



Ray-Monde Pinot Noir 2017
Cherries, earth, spice and some developed characters are evident on this value plus pinot.
$28.00
each
$25.00
ea per case


Wheeler Vino Sunbury Pinot Noir 2018
Made using pristine fruit from the 30 year old Ray-Monde vineyard in Gisborne South, comes a delicious expression from an emerging producer. 100% destemmed, naturally fermented before maturation in seasoned French oak for six months. Highly perfumed with red berries and floral notes coming to the fore, a tight and bright palate packed with flavours of rhubarb, mixed berries and cherries.
$32.00
each
$29.00
ea per case