Welcome to the Rathdowne Cellars Online Store.

Fill in some details below to search our extensive range. Please note that not all our products are available online (we're working on it though) so please contact us if we don't have what you're after.
We suggest using only one or two search options to begin with to maximise your search results.

View all Specials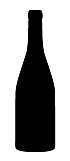 HOUSE Sunbury "Full Palate" Pinot Noir 2017
What a wonderful find this is. A gorgeous, richly flavoured Pinot from a well known Pinot producer in Sunbury. Excess fruit in this vintage led to the producer having just a tad much wine, and as such we're the beneficiary!
Deep, dark cherry/plum, and wispy hints of oak lead the way to a rounder full palate, layered with dark berry, chocolate and spices. This really is terrific drinking now, and over the next 1-2 years too.
$14.00
each
$12.00
ea per case

$34.00
each
$29.00
ea per case

$49.00
each
$40.00
ea per case


Ray-Monde Pinot Noir 2017
Cherries, earth, spice and some developed characters are evident on this value plus pinot.
$28.00
each
$25.00
ea per case

$32.00
each
$29.00
ea per case