Welcome to the Rathdowne Cellars Online Store.

Fill in some details below to search our extensive range. Please note that not all our products are available online (we're working on it though) so please contact us if we don't have what you're after.
We suggest using only one or two search options to begin with to maximise your search results.

View all Specials





Balnaves Cabernet Merlot 2014
Deep rich red in colour, the nose is very perfumed with aromas of pure cassis, violets, blackberry and graphite combined with fine mocha-coffee French oak. The palate is structured and elegant with ripe cassis fruit and a fine tannin finish. This wine will reward careful cellaring, and we recommend decanting before drinking.
Country: Australia
Region: Coonawarra

$40.00
each
WAS $44.00
$36.00
as part of a mixed case(6)


Bowen Cabernet Sauvignon 2017
Doug, Joy and Emma Bowen produce classic Coonawarra wines from prime terra rossa soil. The family owned and operated business has continued to evolve since the first vines were planted in 1972. Bowen Estate's wines reflect the family's values and constant drive to produce excellent wine.
The vibrant and abundant Cabernet Sauvignon aromas lift from the glass. The wine has a good traditional Cabernet Sauvignon structure and mouth feel on the palate showing many layers and definition. Cool climate fruit … more
Country: Australia
Region: Coonawarra

$36.00
each
$33.00
in a mixed case (6 per case)


Bowen Estate Shiraz 2017
A lovely dark purple density of colour alludes to the depth of flavour of this wine. The fabulous vintage conditions amplified the rich plum fruit characters which our Shiraz vines produce. As ever with strong Coonawarra vintages the layers of flavour on the palate are endless. Fine tannins are melded with great Shiraz fruit characters giving palate depth and balance. A wine to drink now and into the future.
Producer Note
Country: Australia
Region: Coonawarra

$36.00
each
$33.00
in a mixed case (6 per case)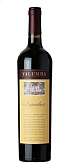 Yalumba The Signature Cabernet Shiraz 2015
"It is with great pleasure we present our 46th vintage release of The Signature Cabernet Sauvignon & Shiraz - a superb 2015 vintage that honours Darrell Kruger. We raise a glass of this wine to celebrate Darrell's years of service, commencing in 1975 working for Yalumba in the Barossa vineyards. Darrell
lives by the old saying "if you enjoy what you do, you never work a day in your life," and over the years Darrell rose to become Barossa Vineyard … more
Country: Australia
Region: Barossa/Coonawarra

$70.00
each
$63.00
in a mixed case (6 per case)