Welcome to the Rathdowne Cellars Online Store.

Fill in some details below to search our extensive range. Please note that not all our products are available online (we're working on it though) so please contact us if we don't have what you're after.
We suggest using only one or two search options to begin with to maximise your search results.

View all Specials



1
2
3
4
5
6
7
8
9
10
11
12
13
14
15
16
17
18
19
20
21
22
23
24
25
26
27
28
29
30
31
32
33
34
35
36
37
38
39


André Clouet Rosé No. 3 Brut NV
'I say 10% of the blend is from my blood!' declares Jean-Francois Clouet, who has changed the style of his family's rose to a fresher and more direct mood, not so soft, aiming for the lively impression of malic acidity, even though it goes through full malolactic fermentation. The result is a rose that epitomises elegance and focus, in the midst of the generous red fruits that characterise Bouzy and Ambonnay. The cuvee encapsulates that wonderful talent of pinot noir … more
$88.00
each
$80.00
in a mixed case (6 per case)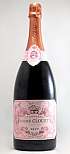 André Clouet Rose No. 3 Brut NV Magnum
100% Bouzy and Ambonnay pinot noir; 2012 base vintage
Jean-Francois 'Clouet No 3' was inspired by Coco Chanel, the number introduced for the first time this year to denote the style, recognising that the colour is different each year, and with the number 3 representing a light, elegant aperitif style. Elegance and freshness are his goals for rose, avoiding what he describes as the 'full, rustic and heavy" styles of the past.
$200.00
each
$180.00
in a mixed case (6 per case)


$180.00
each
$168.00
in a mixed case (6 per case)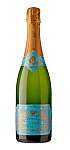 $110.00
each
$100.00
in a mixed case (6 per case)


Andre Perret Condrieu Coteau de Chery 2016
'Coming largely from 80-year-old vines in the Coteau du Chery, Perret's 2016 Condrieu Chery is a tremendous effort. The decomposed granite soils seem to impart more tension into the wine, so although this medium to full-bodied wine is rich and fruity, it's also lively, spicy and fresh. Floral and apricot aromas lead the way, followed by a silky-textured palate that never seems heavy and a nearly never-ending finish. Just wow.' 96 points - Joe Czerwinski, robertparker.com
Country: France
Region: Rhone Valley

$165.00
each
$143.00
in a mixed case (6 per case)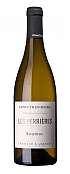 Arnaud Lambert Perrieres Blanc 18
"One of the most talented winemakers in the Loire - he farms his 40 hectares in a method close to biodynamic. His whole range of wines have drive, and are regularly among the best wines in and around Saumur. The whites have remarkable finesse and are extremely delicate. Also, they are chenins that are agreeable young, which is sufficiently rare as to be emphasized. His reds are at the same level. Good vine age counts for a lot, his talent … more
Country: France
Region: Loire Valley
Sub Region: Saumur

$48.00
each
$43.00
in a mixed case (6 per case)

Arnaud Lambert Saumur Breze "Clos du Midi" 2017 Manum
"One of the most talented winemakers in the Loire - he farms his 40 hectares in a method close to biodynamic. His whole range of wines have drive, and are regularly among the best wines in and around Saumur. The whites have remarkable finesse and are extremely delicate. Also, they are chenins that are agreeable young, which is sufficiently rare as to be emphasized. His reds are at the same level. Good vine age counts for a lot, his talent … more
Country: France
Region: Loire Valley
Sub Region: Saumur

$95.00
each
$87.00
in a mixed case (6 per case)


Arnaud Lambert Saumur Breze "Clos du Midi" 2018
"One of the most talented winemakers in the Loire - he farms his 40 hectares in a method close to biodynamic. His whole range of wines have drive, and are regularly among the best wines in and around Saumur. The whites have remarkable finesse and are extremely delicate. Also, they are chenins that are agreeable young, which is sufficiently rare as to be emphasized. His reds are at the same level. Good vine age counts for a lot, his talent … more
Country: France
Region: Loire Valley
Sub Region: Saumur

$44.00
each
$40.00
in a mixed case (6 per case)


Arnaud Lambert Saumur Breze "Clos Mazurique" 2018
"One of the most talented winemakers in the Loire - he farms his 40 hectares in a method close to biodynamic. His whole range of wines have drive, and are regularly among the best wines in and around Saumur. The whites have remarkable finesse and are extremely delicate. Also, they are chenins that are agreeable young, which is sufficiently rare as to be emphasized. His reds are at the same level. Good vine age counts for a lot, his talent … more
Country: France
Region: Loire Valley
Sub Region: Saumur

$40.00
each
$36.00
in a mixed case (6 per case)


$23.00
each
$21.00
in a mixed case (6 per case)



1
2
3
4
5
6
7
8
9
10
11
12
13
14
15
16
17
18
19
20
21
22
23
24
25
26
27
28
29
30
31
32
33
34
35
36
37
38
39