Welcome to the Rathdowne Cellars Online Store.

Fill in some details below to search our extensive range. Please note that not all our products are available online (we're working on it though) so please contact us if we don't have what you're after.
We suggest using only one or two search options to begin with to maximise your search results.

View all Specials
NEW. Check our our "Stay At Home" wines packs. Easy-peasy wine selection.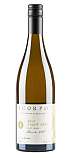 Scorpo Pinot Gris 2016
Lightly yellow copper in colour. Apple, apricot and pear notes combine with leesy musk complexity. More of the same on the palate with the texture that our Estate Gris is renowned for. An excellent example of Peninsula Pinot Gris – silky, focused, unctuous.
Country: Australia
Region: Mornington Peninsula